Assalamualaikum sume.. ! Tetibe rajen nak buat keje sekolah challenge ni..

#kejesekolahlahsgtt

Ok, tnpe mmbuang mase..

#ayatskemaamaidahh

Jomm!!
As usual, this is my picture..

#knetunjukke?
Ok, nak dgr citee kite sila senyapp.. ! Shuuttt Uppp!! hahhaaa! Bnyak gile tnde seru.. :D Ok, I am not pretty like you.. but aku still bersyukur kerana ALLAH dh ciptakan aku cenggini, cenggini lah jadinyee.. ye dakk??
Like the others, biodata first !
My FULL NAME is
Amni Nizzatul Alia Bt Mohd Faris
. Hambooii..! kemain pnjang mak bapak ko bg nme.. yess, u know me.. hehe.. I am
12 teen
.. hee~ I'm still young
#youngkahh?
Ok, belajar kat
Sk Taman Mount Austin, JB
.. tatau.. senyapp.. ! Lahir kat
Hospital Tapah, Perak
#spe org perak sile nyanyi lagu soleysoley
..
21 Februari is my happy month
because it is my birthday timee!! Huuu~ Jgn lupe bg adiah tat titee tauu..
UPSR Candicates
tahonn nie.. tatoottt uu..! Nak kne belajar nie..
#belajapebendenye
mempunyai
4 adik-beradik
iaitu
2 perempuan 2 laki
.. ade 2 budakk buas kat bawah dan 1 budak tomell yang suke buat pusingan 360 darjah.. fuuhhh!!! Ok, stoopp! Then, ske mata pelajarann tutt! But, ske bce bende2 yang ade kaitan ngan sastera or berkaitan ngan sejarah or wahtever.. yeesss.. I know.. nota sejarah adalah sepanjang dari Johor ke Kelantan iaitu sepanjang 800km.. Ade aq kesaahh? Ade ape ngan sastera..ntahh? eden ponn x tau..
Lawyer and pgotographer wannabe
.. why lawyer? sye nak jadi lawyer mahkamah syariahh.. sye ingin menegakkan akidah islam kita..
#eccehh
Kenapa photographer? Sebab ske meroyan seorang diri kat depan kamera.. haha! Ayah sye selalu ckp..
JANGAN DOK PERASAN DEPAN KAMERA LAHH
.. ! Perrgghhh! Sentapp derr... ! Sape yang x sentapp orang ckp cenggitu sila terjun bangunan keculi spe yg x suke meroyan sengsorang depan kamera.. Doodling,blogging,reading,talking,eating,sleeping,handphoning
#adeke?
is my routine.. I think that's all about me.. :D Bubye!! Wassalam..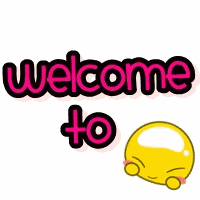 ---
Dah bace??seperti biasa yer teman2,komen lah..
---