Assalamualaikum.. haiihhh.. apesal sye x berenti menaip ni.. laju gile.. agaknye.. ok, just nak smbung challenge haritu.. ok, current relationship.. tgok gmbr kat bwah ni..
Memang x boleh blah relationship status aq.. ok, kau nk ckp aq tamak, ckplah.. huu~ Ok, aku paling addicted kat Nichkhun sbb tu boleh smpai engaged tuh.. hee~ Yang lain tu, Minho dh ade yang punye.. Lee Min Ho.. aq rse dh.. ntahlah.. ok, sebenarnye relationship aq adalah sebagai:
-Sebagai seorang anak yang solehah di mata mama ngan abah
-A sister to 2 brothers and 1 lil' sister
-Tengah skandal ngan seseorang dan relationship tu tgh dirahsiakan..
-Act, aq single.. tapi, bab skandal tu mmg aq x boleh pisahkan
-Sape nk sye, sila contact di 1-300-88-2525
#eh,mcmkenalje
Tu je kot relationship aq sekarang.. dh didedahkan oleh seorang wartawan tak ertauliah drpd rancangan McD huhu~ Oklah, bubye!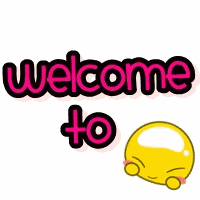 ---
Dah bace??seperti biasa yer teman2,komen lah..
---