Ok, assalamualaikum.. hee~ nmpak tajuk pon dh terbayang kot kat fikiran korang tentang ape yg aq ceritakan ini.. huhu.. ok, sebelum tu.. bile aq famous? kenapa aq famous? omjeyyy!! Ok, itu mungkin yang dipersoalkan oleh korang kan? nak tgok ke ape yang famous amos sgt tuhh? jom!!
Cbe tenung etol2.. ok, aq tau nie bile one of my skype friend mention it.. omjeyy!! tgoklahh spe tu?? Kak Irine kita yang comey dan lote ituu.. hee~ Ok, time ni aq dh jakuunn.. cer tgok yang aq highlight tu.. hiihii.. so, korang jgn mrh mrh kalu aq ckp aq cute
#terajangsaya
huhu.. ok,ape response aq??
Bile aq tau je bende tu.. aq trus bkk and trus komen tnpe tgok video aq ituu.. cme aq akan tenung pada ayat yang kak irine tulis tu
#brrggghhhh!!
yang aq highlight tu lah response nye.. :) lps aq komen2 and bla bla bla.. rmai gilerr add aq.. huhhh~ smpai kengkadang tu 10 friend request.. pergghh! mcm x cuak pulakk kan.. hehe.Oklah,rsenye tu je kot nak update.. hihi.. bubye!! Wassalam..
P/S: penatt balik dr maharaja lawak semalam.. puhhh!!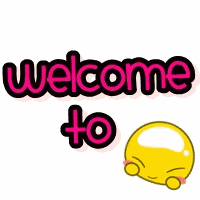 ---
Dah bace??seperti biasa yer teman2,komen lah..
---