Assalamualaikum.. ok, nak marah ni? kenapa? kan blog aq sekarang mcm kak nazihah, aq ckp aku pun nak tkr jugakk kan? ade ke sorang kawan ni

#kawanlebihsopan

kata aq bkk page source kak nazihah, but seriously.. at the same time, my friend pegi bkk sume page source blogger.. not all lah, but mcm kak nazihah, miera, rmai lagii lah..!! Dah lah gne code IP aku!! errggghhh!! vavi toll lahh.. korang nak tahu ape yang dyer buat dengan page source yang dyer bkk tuh?? dyer save sebahagian background ataupon code in my lappy!! huhhhh! One more story that I want to tell u, aq gne template design aq sendiri dan code dyer lebih kurang mcm blogger template pahammmmm??? I'm not angry if u ask me softly about how I transform my blog into thiiisss.. ! I could make tutorial for u.. ok? aq hrp korangg sume, x kire lahh blogger,kawan,sedare,ank sedare,cucu ke ape ke.. jangan labelkan aq sebagai copycat ok? that is my friend's work, she has be opened the page source and save the code on my lappy ok.. :) Kalau korang rse mcm aq nie copycat, penipu and so on, aq kne tkr balik blog aq ke blog yang lame ke.. give your feedback on the comment box ok? yelahh, aq ni bkn manusia sempurna, ni pon alhamdulillah la aq dpt buat template aq sendiri walaupon aq terkial2 memikir code2 yang patut aq buat. so, I want to say sorry if I make some mistakes ok? and I hope so that u will enjoying my blog.. eh2, cop-cop!! abis tuh, lau kak amar, kak kasya gne template berpisah, korang kecoh x? terima kasih.. wassalam..
P/S: Kepada yang anggap aq sebgai copycat tuh, sila slow talk ngan aq di fb ke, twitter ke, shoutox ke ehh.. terima kasih atas kerjasama anda.. :D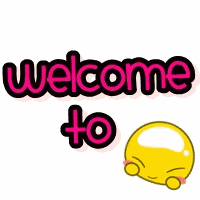 ---
Dah bace??seperti biasa yer teman2,komen lah..
---