Heellooo dan assalamualaikum.. tgok tajuk pon dh terkejut kan?? I pon terkejut makk.. :D Haha!!Ok, aq berpesbook yadii.. then, nmpak ade orang update psl video kak irine bertunang.. aq pon ternganga mulot yang boleh memuatkan 1 ekor gajah.. :D Kak irine sweet filee wa ckp lu.. tunang dyer pon ensem gakk.. :) Korang nak tgok x video pertunangan kak Irine? JOM!!
Congrats too kak irine and her fiancee..
Ok, tgoklah video penghargaan ni..
Emmm.. rsenye tu je kot nak post.. dh xde idea mehhh.. :D biasalahh budak2 sekolah like me don't have many such an idea like the other blogger.. :) ehh2, berspeaking london pulak dahh minah sorang nihh.. oklahh, bye!!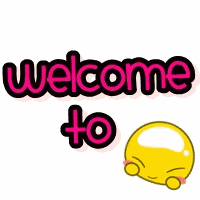 ---
Dah bace??seperti biasa yer teman2,komen lah..
---