Assalamualaikum dan haii!!
Harini tetibe rajin nak smbung challenge kan.. yelahh.. aq ni bknnye selalu pon leh online . ni pon seb baikk xde orang katt umah

#means,onlinesesenyaplah

ngeh3.. eh, kenapa aq update pagi2 bute nih.. bkn SEPATUTNYA aq ade kat sekolah ke?? hihihi.. aq sakett act. aq saket dada tetibe pagi tadi.. pstu munth2 segale2 tuh lahh.. hmm, jomlah smbung blik challenge ni..
Ok, tjuk pon agakk bestt.. sbb aq mmg ade impian nak duduk kat any country in this world.. ade yang nak pgi indian lah, pgi korean lah, gi japan lahhh.. mcm2 lagii lahh.. aq sebenarnya bnyk tempat yang aq nk gi act. tp, tak tau which is the best trip or country kann?? Where is my dream or my vacation be? //_//
1. SYDNEY
2. KOREAN
3. HONG KONG
4. HEAVEN
Itulah antara vacation yang aq nak pgi.. tapi, yang paling aq nak pgi2 sgt2 adalah no. 4 tu.. semua orang nak masuk kan? Ok, kenapa Sydney? Sebab aq nak belajar kat sana.. kat situ pon view die cantik.. hee~ Kenapa Korean? nak umpa Nickhun.. ngekk~ Kenapa Hong Kong? Of course lah nak gi DISNEYLAND.. haha!! Ntah ape2 je kan?? reason aq mmg x boleh blah! Oklah, tu jelah nak konsi harini.. bubye~ Wassalam..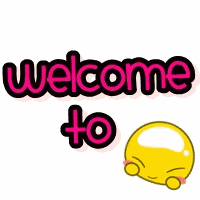 ---
Dah bace??seperti biasa yer teman2,komen lah..
---