ASSALAMUALAIKUM SEMUA..
Hey chingu-chingu yang nakal semua... Akhirnya, apa yang aku nak dh tercapai.. eh, bkn aku mng contest lahh.. hampir-hampir . hehe :) Akhirnya aku dlm list top 10 jugak.. thanks to Kemetot Comel . Yess! Anda mmg comel.. comel yang amat.. #mestiadabendaini dah semestinyaa!! Boleh mintak tkrkan sye ke tempat pertama? >

///

< Tak malluuuuuu!!!! Eventhough, cme dlm top 10, but I still appreciate it . Bebb, gile kott!! Dalam top 10!! Wuhuuuhhh!! #meroyan But, thanks to Kak Kemetot Comel yang sangat comel sbb pilih blog mushhuukk ni sebagai list top 10 . >_< Tengah tunggu result kontest lain lagii.. !! berdebar jantung den.. ada spe nak bg oksigen ? #wekkss! Oklah, itu sje harini.. bubye!! Wassalam..
Nota Sticker Gam UHU: Untuk semua peserta Random Doodles Giveaway By CiMinniy, pemenang akan diumumkan pada malam ini jam 8:30 malam . Hanya dua pemenag sahaja yang dipilih . Harap maklum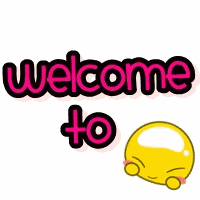 ---
Dah bace??seperti biasa yer teman2,komen lah..
---