ASSALAMUALAIKUM SEMUA..
CLICK TO JOIN..
Aduyaiii..! tetibe nak join kontest ni lah pulakkk...! keh3.. xmo ckp panjang2.. my lips x seksi ponn..
Gambar ni time raye.. bru pas mekap.. mke aku time ni baru di jahanamkan oleh maksu aku.. ngeh3.. ape keistimewaan gambar ni? Sbb aku rase bibir aku adalah yang terseksi di dunia.. uweekkkss!
Ehh, cop2! Tak tahu syarat2 die?
Girl

sahaja yang boleh join :)

Buat satu entry tentang kontest ni, then jangan lupa tempek banner nih sekali :)

Hantar link entry dekat comment kontest

Tag dekat sorang bloggers and make sure dea tahu :)

Pertaruhkan satu sahaja gambar yang anda rasa bibir anda seksi(gambar sendiri tauu)

Tulis lah sikit 2 atau 3 ayat kenapa anda rasa gambar yang dipertaruhkan itu seksi
Semuanya dah dibuat.. bubye!! Wassalam..
nak tag:
Nisa Kay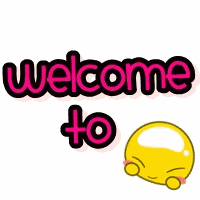 ---
Dah bace??seperti biasa yer teman2,komen lah..
---