ASSALAMUALAIKUM SEMUA..
Eh , ckp dh berhenti blogging ? Ok , actually aku harini ada pulakk mood nak join contest ape bgai2 semua tu . So , harini aku decided nak masuk contest ni -->
"2nd GiveAway by LyssaSecret"
Rajin tatak titeww ni buat giveaway yerpp . Dahla cantik comeyy pulakk tu . hee~ So , korang nak tau peraturan dia ape ?
Eh2 , tapi sebelum tu ltk banner dlu , ye dok ?
*Click to go to the entry*
Jom tgok peraturan dia :
Syarat - Syaratnya :

1. Follow Blog Lyssa (kalau tak nak pun tak pe . Tak paksa :)2. Buat satu entry yang bertajuk : "2nd GiveAway by LyssaSecret".

3 . Tempek Banner di atas dalam entry tersebut.

4. Send link tersebut ke ruang Comment Entry Ini.

5. Tag kepada 3 orang Rakan Blogger anda.


*Pemenang akan dipilih melalui Random.Org :) Dateline : 10 September 2011
So , korang korang ni semua , mesti nak tau hadiah dia kan ? Jomm!
Hadiah - Hadiah :
Disponsor oleh Mr.Baiz !

(kalau boleh , Follow lah Blog beliau:)
3 Pemenang Akan dipilih dan akan memenangi Perfumes daripada HotPerfumes
1 pemenang 5 botol perfume 5 ml
..
Jenama Korang boleh Pilih Sendiri :)
Aku dh lme adores dgn perfume dripada Hot perfume you knowww ? So , I want to tag :
Erny
Alfi kasran
Nisa Menaip
\\Bubyyee!//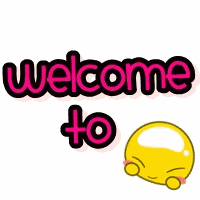 ---
Dah bace??seperti biasa yer teman2,komen lah..
---