ASSALAMUALAIKUM SEMUA..
Nampak tak tajuk kat atas tuh ? Nampak ? Sah anda bukan seorang yang rabun . Hehe =] . Actually , aku ada join satu contest ni . Disebabkan tetibe pulak mood contest melanda diri ku inihhh , nak cari jugak contest yang boleh di join . Kan kan ? Ok , jom kita tengok banner dia eh ?
Tengok banner pun dah tau yang blog owner nya cantik kan ? Sudah semestinyaaa! Pemilik contest ini ialah
Syah Zahari
and
Afiq Md. Ali
. Dua - dua blog ni memang awesome lahhh ! Wa cakap luu ~ Kalau tak percaya , klikkat link tu gi tengok blog depa . Alamakk ! banyak membebel pulak lah minah sorang ni . Jom tengok syarat-syarat nya !
Follow saya dan Afiq Md Ali (wajib)
Like Page FB saya (tak wajib)
Boys and Girls are eligible to join
A Malaysian Blogger
Make a simple entry and put the banner in your entry
Put you link's entry in our comment box :
Designer Template: Afiq M AliBlogskins n Classic Template : Me
Hanya 4 pemenang akan dipilih
No voting and random in this contest
Contest begin on 20/10/11-20/12/11
Eh , eh bukan blog 'saya' yang ini . Yang itu ... paham ? Hadiah dia pun lumayan tau . Nak tengok ? JOMMM !!
*You can choose the colour if you win
Topup Maxis,Celcom and Digi worth 20 ringgit
Menarik kan ? So , apa lagi? Join lah ye. Sian dia , takde sape nak join contest dia :) So , that's all for today . Bubye ! Wassalam..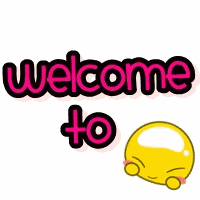 ---
Dah bace??seperti biasa yer teman2,komen lah..
---